To celebrate the 100th birthday of Gregory Peck this month, I attended a screening hosted by American Cinematheque for their Standing Tall double-feature series. While I would have loved to see more of Peck's films on the big screen, there was one that I just couldn't bear to miss. Not again, anyway.
I made the drive out to the Aero Theatre this past Saturday evening, the strong winds we've been having made me feel sleepier than usual, but I mustered through. Arriving slightly early, I settled down in a spot that wouldn't have anyone directly blocking my view, and eagerly checked my watch every so often before the lights finally started to dim. Applause erupted when two certain names appeared in the opening credits. After sitting through weekly class screenings that almost always garnered complete silence from the audience, I'd almost forgotten people did that. There's nothing like seeing an older film with other people who want to see it. I even found myself smiling and laughing more throughout numerous sequences than I remembered doing at home.
This 1953 gem is one of my personal favorites for many reasons. To start, it has my favorite onscreen couple ever. Seeing Gregory Peck and Audrey Hepburn in a film together feels like a comforting blanket of sunshine. I never tire of watching the charming moments that they share (especially the Mouth of Truth scene), and not to mention how visually pleasing the film is. I also can't forget about that ending: bittersweet! Watching it again that night, I could feel everyone's breath hold as Peck walks down that large, empty hall. I still remember how I felt the first time I watched it: the romantic in me was torn apart, while the realist felt some form of gratification. The ambivalence makes it perfect just the way it is.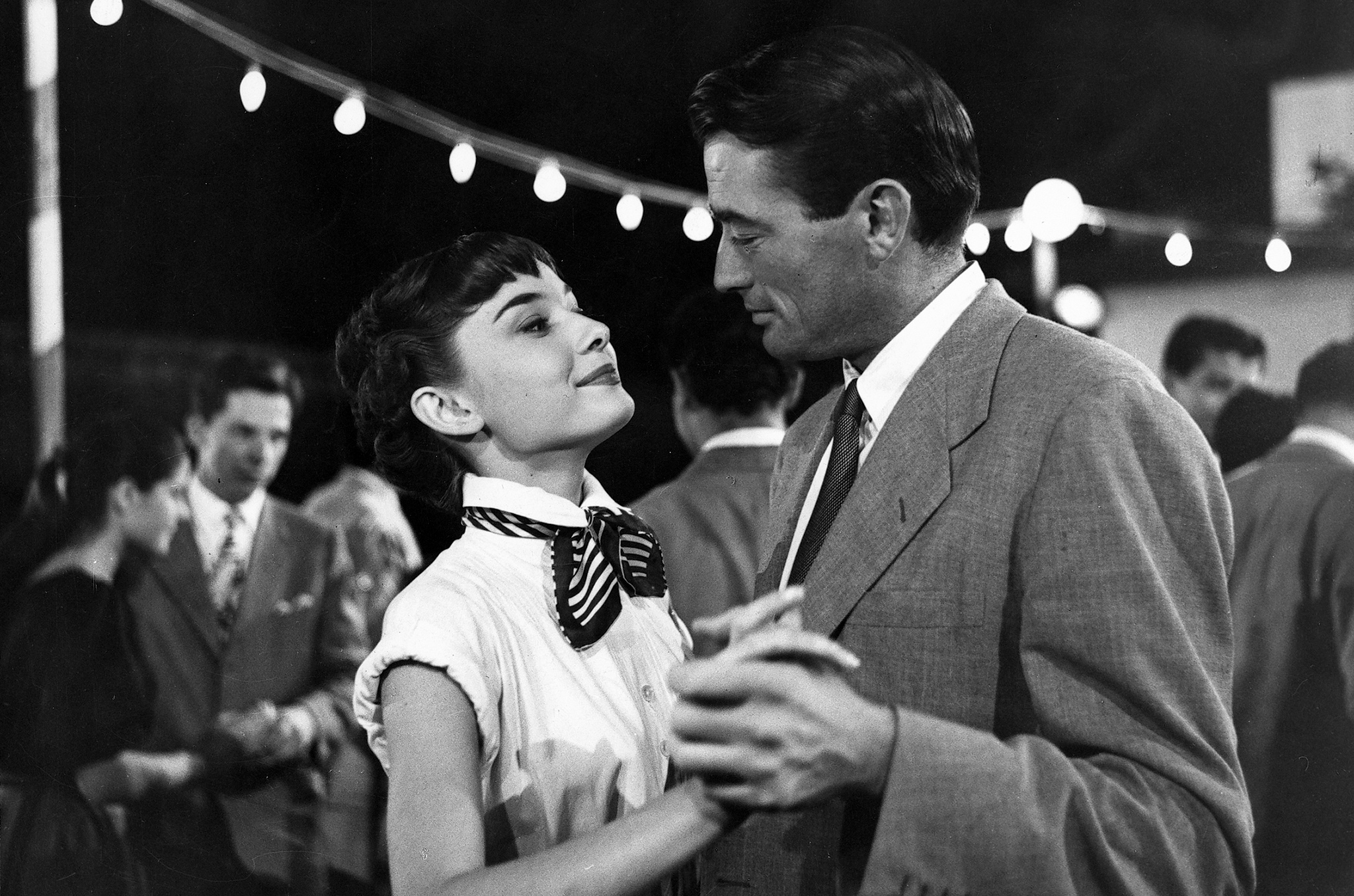 I decided to head home after the movie was over, not having a single ounce of energy left for another round. The lovely tune that played while Audrey's character dances with the barber (I'll just have to accept that I'm never going to know the name of it) kept replaying over and over in my head like a broken record. I found myself being drifted away on a romp around Rome that night, forgetting all the worries that are often bound to reality, just how Princess Ann (Hepburn) enjoyed her freedom for a brief moment in time.